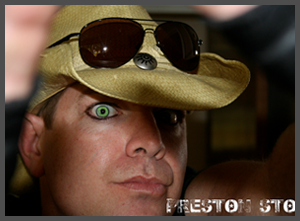 Born and raised in San Bernardino where I loved riding dirt bikes with friends and singing in bands as I got older. Co-owned and ran a janitorial service with my brother from 1988-1993.
Attended the Academy of Radio & Broadcasting in Huntington Beach, Ca. from 1993-1994 when I graduated.
Moved to the High Desert in 1994 and started a career in radio at Y102 in 1995.
Have done both morning and afternoon drive shifts for Y102 and 106.5 The Fox as well as a few years as production director.
I am now on afternoon drive for Y102 and have my own production company that I run from home.
I am married with 2 step daughters & 4 grandchildren. Some hobbies I enjoy are computers, voice overs & video production, cooking, riding my quad, working & building things in and around the house and spending time with family.