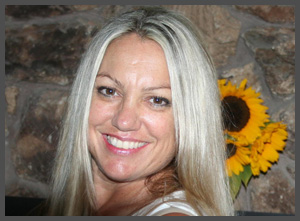 Hi, I'm Coleen Quinn, morning show host on Y102. I was born at the former George A.F.B. right here in the High Desert and have been here all my life. I've done many different jobs over the years including the usual babysitting & paper route when I was young, then on to Desert Knolls Convalescence Home as a feeder aide in high School and let's not forget my days as a "Bobette", a waitress for the original Bob's Big Boy in the High Desert. I also sold furniture at Fox Furniture & worked for SB County at the DPSS office before finding my home in radio.
I have now been with Y102 for 27 years doing the morning show for the last 20 years. I LOVE music and going to live shows and working in radio has helped me to meet & interview some of my favorite artists including Maroon 5, The Fray, Bret Michaels, Aerosmith & a bunch more. Yes, I do love that part of the job!
Other hobbies I enjoy are playing softball, gardening, camping, baking, & reading a good murder mystery book. I am a diehard L.A. Rams Fan!
I am married to Preston Stone who does afternoon drive on Y102. We have 2 amazing daughters & 6 incredible grandkids that I can't imagine a world without. My parents, Doug & Michele Quinn still live here in the High Desert as well as my younger brother Doug. I have an older sister, Lauri, that lives in Naples, Florida.