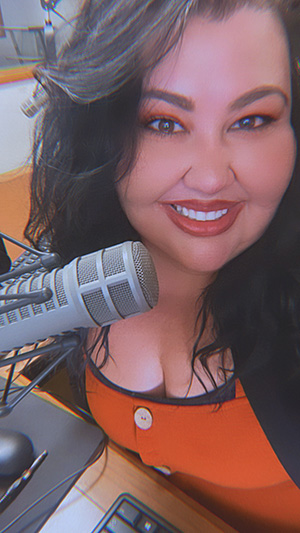 V Gomez is a Radio Host who realized her love for radio in elementary school! Inspired by listening to a local radio station on her way to school every day, she would go home and pretend to host a show while holding a hairspray bottle as a microphone. As a child, she referred to herself as VRGZ and in High School she realized that she wanted to pursue radio after graduation and at 19 she landed her first On-Air Radio job where she co-hosted "The Playerz Club Night Show" after winning a contest in her hometown of San Diego, CA.
V Gomez then went on to work On-Air in San Bernardino and Riverside, along with a three other FM stations in San Diego while finishing her Broadcast Journalism degree from California State University Los Angeles. She then took on a role of Assistant Program Director and Mid-day Host for Mix 100.9 FM in Yuma, AZ with El Dorado Broadcasters before taking the exciting step of Promotions Director, Assistant Program Director, and Radio Host within the same company in Victorville, CA.
These days you can catch V still using a hairspray bottle as a microphone while singing to Mariah Carey and Whitney Houston in her car and you can listen to her show from 7pm-12am on Y102FM!