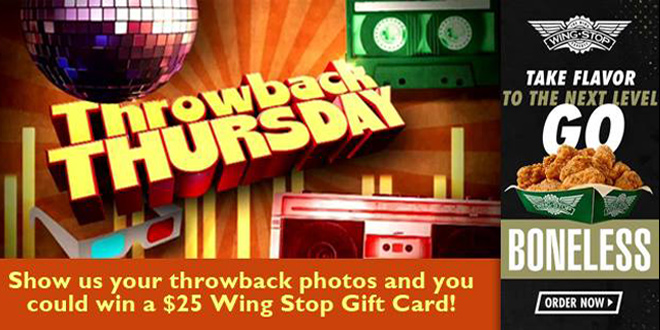 Throwback Thursday WingStop Gift Card Giveaway
Visit our Facebook page for a chance to win a $25 Wingstop Gift Card!

---
Contest Name: Throwback Thursday Wingstop Gift Card giveaway (the "contest")
 Station: Y102 KZXY-FM (the "Station")
Station Address: 11920 Hesperia Rd, Hesperia, Ca. 92345
Telephone: 760-241-1313
Two winners will be picked at random every Friday.
Winner will be contacted via PM through Facebook and a $25 Wingstop Gift Card will be mailed to the winner.
Sponsor: Wingstop (the "Sponsor")
STATION GENERAL CONTEST RULES APPLY TO THIS CONTEST AND CAN BE VIEWED HERE.