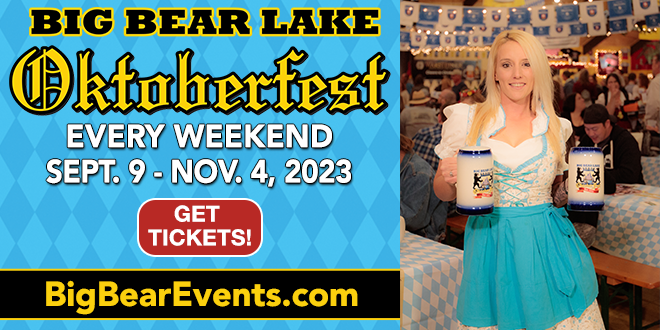 Big Bear Lake Oktoberfest
Every Weekend • Sep 9, 2023 – Nov 4, 2023 • Big Bear Lake
Friends and family gather round
It's time for Big Bear Lake Oktoberfest!
SoCal's #1 Oktoberfest returns to Big Bear every weekend now through November 4th! Enjoy ice-cold German beer, bratwurst hot off the grill and continuous live entertainment on two stages! Join the fun and cluck the night away to the chicken dance! Plus, log sawing and stein holding contests!
Big Bear Lake Oktoberfest… embrace the moment… and prost to the memories!
For tickets visit bigbearevents.com